This is the October 2019 edition of the Mahara newsletter. Happy spring or fall, depending on where you are in the world. You are probably wondering when you will be able to get your hands on Mahara 19.10. Read on...
If you want to share your Mahara journey, please send us an article for this newsletter. We'd love to hear how you are using Mahara.
The next newsletter will be published on 1 January 2020, and you can send articles to [email protected].
The Mahara Newsletter is published under the Creative Commons BY-SA license 3.0.
Call for participation
Success stories
Kristina Höppner (Catalyst, New Zealand)
We have lots of knowledge in our community on how people work, study, learn, and teach with Mahara. This very newsletter here is a testament to the multitude of ways of supporting students, faculty, and others on their learning journeys. Sometimes, these stories can get buried a bit after some time and may not be able to be found so easily again.
Therefore, we are in the process of collecting stories of Mahara use around the world to feature in our success stories. If you are interested in contributing, please get in touch with me so I can send you the details and the template. We have not yet taken this new section live as we would like to have a few stories already in it before making it available.
AAEEBL task force: Ethics and ePortfolios
Kristina Höppner (Catalyst, New Zealand)
The Association for Authentic, Experiential and Experience-based Learning (AAEEBL) is established the task force "Ethics and ePortfolios" and is looking for practitioners and researchers amongst its members to participate in this year-long programme. If you are interested, you have a few hours left to express your interest on 1 October 2019. Even if you are not participating in the task force itself, you may be involved by being interviewed and can learn about the outcomes.
Read the announcement for more information.
Mahara in use
Personal branding: Writing for a social media audience
Steven Bookman (Pace University, U.S.A.)
Pace University uses Mahara to assess students' knowledge and evaluate programs. It is also used to tell students' personal stories.
My reason for using Mahara is not about assessing a student's knowledge. The main purpose is to use it as a source for having a positive online presence, as well as for showing students' skills. Mahara is complete personal branding.
My students create an ePortfolio using Mahara by following a set of guidelines, which come from videos from recruiters, a lecture from Career Services, and my experiences. The purpose of this assignment with Mahara is to have students learn how to write for a social media audience, in particular recruiters. All my students, whether they are freshmen or seniors, do this assignment. It is vital for them to understand the world they will be entering when they apply for internships and look for jobs when they are about to graduate.
By having students create an ePortfolio, they have created a positive online presence for them. Creating an ePortfolio has opened their eyes to how they will be viewed by future recruiters and employers. Many students see their accomplishments differently, and they mean more to them having them on the ePortfolio. They feel much more comfortable in the search for internships and jobs now that they have created an ePortfolio.
Mahara in upcoming events
Regional Mahara Hui NZ at Waitematā DHB, 4 October 2019
Kristina Höppner (Catalyst, New Zealand)
The Kiwi Mahara User Group is holding a free half-day regional Mahara Hui at Waitematā District Health Board in Auckland, New Zealand, on 4 October 2019. The event is just around the corner so be quick to get one of the last tickets.
75th Mahara developer meeting online, 17 October 2019
Kristina Höppner (Catalyst, New Zealand)
The next Mahara developer meeting will take place on 17 October 2019 at 7 UTC. You are welcome to join this online session and participate. If you want to add anything to the agenda, please do so prior to the meeting.
Eportfolio Ireland seminar in Dublin, 11 November 2019
Lisa Donaldson (Dublin City University, Ireland)
Eportfolio Ireland – the Irish based ePortfolio community of practice – are delighted to have Kristina Höppner from Catalyst in New Zealand with us to keynote at a half day seminar / workshop at Dublin City University on 11 November 2019. The event will take place on St. Patricks campus, Drumcondra from 9.30 a.m. to 1:00 p.m. Kristina will offer a presentation on: "O portfolio, where art thou?", the tale of the portfolio in modern times, the struggles it has endured, the many twists and turns it has been on, and where you might see it in the future.
Following the keynote presentation, there will be a Connect & Converse session to share ePortfolio practice from institutions around Ireland. The format of Connect & Converse is a 10-minute presentation / discussion in small groups as participants rotate around the room (a speed dating format, if you will!).
The event will also formally launch a nationwide survey of Irish ePortfolio practice. If you are interested in attending, tickets for this free event are available.
2019 Eportfolio Forum in Canberra, 20-21 November 2019
Allison Miller (ePortfolios Australia, Australia)
2019 Eportfolio Forum (Eportforum) is a two day event of presentations, workshops, facilitated conversations, and networking on 20-21 November 2019 at Australian Catholic University (ACU), Canberra Campus (Signadou). This will be the eighth Eportforum.
A variety of interactive sessions will enable new and experienced eportfolio supporters to gain some 'hands-on' experience with using ePortfolios, including hearing from our keynote presenter - Professor Tristram Hooley, University of Derby, United Kingdom.
Hui 19 in Kassel, 29-30 November 2019
Kristina Höppner (Catalyst, New Zealand)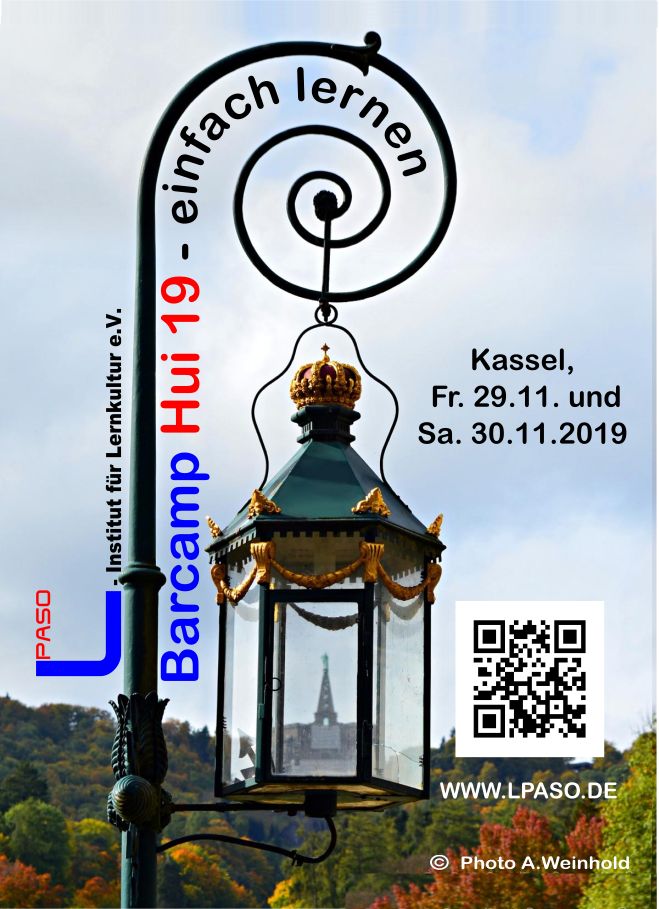 Mahara Hui DE is a well-established unconference in Germany. This year, the event acknowledges that there is more than portfolios at Mahara Hui DE and renamed the event to "Hui 19 - simply learning". Lpaso Institute of Learning Culture e.V. supports this event that is going to take place at Max-Eyth-Schule in Kassel in the middle of Germany from 29 to 30 November 2019.
As usual, participants will be able to plan the sessions for the two days on the days themselves, but are welcome to start discussing topics online prior to the unconference. As the title of this year's event says, everything centres around "simply learning". Topics can come from portfolio work with Mahara, agile learning, OER, and digital change in work and education.
Check out the
programme
and get inspired by the keynote presenters
Benjamin Jaksch
,
Joachim Rutz
, and
Andreas Sägesser
and then jump into sessions with fellow enthusiasts of learning and shape the rest of the programme.
Mahara in past events
MahoodleFest 2019 in Gloucester, 1 July 2019
Kristina Höppner (Catalyst, New Zealand)
Mahara in development
Preview version of Mahara 19.10
Kristina Höppner (Catalyst, New Zealand)
It is October now and you may be wondering when you will be able to take a look at the preview version of Mahara 19.10. Very soon is the answer. We have a large number of exciting new features and changes in this version. As many of them are quite large, they take a bit longer to finalise. We are working very hard to get this preview version out to you. Watch out for an announcement in the news forum early in the week of 7 October 2019.
Recently, I gave a presentation at Mahara Open Forum showcasing some of these new features. If you want to see the slides with English titles, check out the English version of the presentation.
A few of the new features include:
Placeholder block, whose working title was "Magic block" (thanks to Dublin City University)
More flexible layout options (thanks to Catalyst)
Plans enhancement to automatically create tasks and assign portfolios (thanks to University of Bremen)
Comments and details mode when viewing a page (thanks to Catalyst)
Re-submission of portfolios via LTI (thanks to University of Sussex)
Page header can have personal background colour or image (thanks to Catalyst)
There are many more that you will be able to test shortly. We look forward to your feedback.