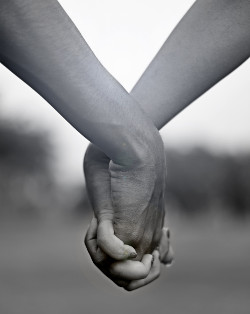 This edition of the Mahara newsletter is published in sombre times. Half a month ago, on 15 March 2019, Aotearoa New Zealand and the rest of the world were shocked by the horrific attacks on mosques in Christchurch. It is still very difficult to comprehend what happened, and a sad and traumatic time in the home country of the Mahara project.
To support the victims and their families, you can donate to the specific Victim Support appeal, an officially recognized fund raising appeal.
What can we do in the Mahara community? We have a code of conduct in place that guides our interactions with each other. It does not distinguish between genders, races, religions, or countries of origin, but treats everyone equally as Mahara community members. People from all over the world contribute to Mahara to their best abilities wanting to improve the software and its use. And equally, people around the globe use Mahara to document their learning journeys, accomplishments, and reflections. Mahara is open source enabling people no matter where they live to install it, use it, and develop it further. Contributions to the core project are accepted from everywhere and reviewed for inclusion.
Together we stand strong for a better future. Kia kaha.
If you want to share your Mahara journey, please send us an article for this newsletter. We'd love to hear how you are using Mahara.
The next newsletter will be published on 1 July 2019, and you can send articles to [email protected].
The Mahara Newsletter is published under the Creative Commons BY-SA license 3.0.
Congratulations
Kristina Höppner (Catalyst, New Zealand)
A huge round of applause goes to Dominique-Alain Jan (aka dajan) for having completed his Doctor in Education at The Open University last year. He's been a long-time Mahara community member, translator of Mahara into French, ePortfolio advocate, teacher, researcher, and organizer of many events in the Francophone Mahara community.
His doctoral thesis "Investigating ePortfolios from teacher training to the workplace" is an open access publication. From the abstract,
"This study investigates the transfer of ePortfolio practice from teacher training to the workplace, drawing on three case studies of secondary school teachers from different disciplines (IT, science, maths and foreign languages) who built their ePortfolios during pre-service training. It examines why teachers continue or cease ePortfolio practice, their trainers' and supervisors' perceptions of ePortfolio transfer, and the perceived usefulness of continuing ePortfolio practice at work. It also explores the hypothesis that ePortfolio practices, as a process, may be more subject to transfer than ePortfolios themselves, and compares results to other interviews with in-service teachers made during the preparation of this study and to the latest research on ePortfolio practice in teacher training."
Dajan was awarded the Vice-Chancellor Sir John Daniel Award for Education and Language Studies for his dedication and outstanding achievement in postgraduate research.
Toutes nos félicitations !
Mahara in upcoming events
Mahara Hui @ University of Waikato, 7 June 2019
Kristina Höppner (Catalyst, New Zealand)
The University of Waikato is the host for the next local Mahara Hui in Aotearoa New Zealand. It will take place on 7 June 2019. More information will be published in the Mahara News Forum when it becomes available.
MahoodleFest 2019, 1 July 2019
Kristina Höppner (Catalyst, New Zealand)
The University of Gloustershire will host this year's Mahoodle event in the UK, MahoodleFest 2019, on 1 July 2019.
The working title for the day is "Portfolios, Assessment and beyond - How openness can support learning and teaching". Presentation proposals can be made until 17 May 2019.
The organizers say that the "event is open to anyone who uses Moodle and/or Mahara, at whatever educational level - from schools, through further and higher education to workplace, adult and 3rd Sector training."
For more information, please visit the MahoodleFest 2019 website. You can follow #Mahoodle19 on Twitter.
Mahara Hui Francophone, 3-5 July 2019
Kristina Höppner (Catalyst, New Zealand)
The French Mahara community is organizing Mahara Hui Francophone at the Université de Rennes 1 from 3 to 5 July 2019. It will be co-located with MoodleMoot Francophone. Information on how to contribute to this event will be shared as soon as possible in the Mahara News Forum.
10th Mahara Open Forum, 31 August - 1 September 2019
Kristina Höppner (Catalyst, New Zealand)
The next Mahara Open Forum (MOF), the Mahara Hui in Japan, is scheduled for 31 August to 1 September 2019. It will take place at Tokushima University in Tokushima. The theme of this year's Mahara Open Forum is "Eportfolio in a sustainable society". Presentation proposals will be accepted until 21 June 2019.
Visit the MOF website for more information.
Mahara in past events
Designing your professional portfolio
Lisa Donaldson (Dublin City University, Ireland)
Eportfolio Ireland, founded in 2017 by a small group in Dublin City University (DCU), is a professional learning network for ePortfolio practitioners and researchers. The aim of the group is to improve ePortfolio competencies across Ireland and support ongoing research and collaboration.
In 2018, we ran Ireland's first Eportfolio Unconference, a very successful dialog driven event. A call was made at this event to host a workshop on designing a professional ePortfolio for practitioners as most of the attendees, whilst ePortfolio enthusiasts, did not actually have their own ePortfolios.
Funding was received from the National Forum for the Enhancement of Teaching and Learning, and the event took place in February 2019, titled "Designing your Professional Portfolio – Walking the Walk with Eportfolios". The workshop discussed the affordances of ePortfolio for recording and showcasing Continuing Professional Development (CPD), and participants received professionally designed resources to scaffold the development of a professional portfolio.
The resource was informed by the Irish National Professional Development Framework (PDF), the Advance HE Fellowships, and with a local focus from the DCU Academic Development and Promotion Framework. The Stepping Stones framework and associated prompts is also available on the Eportfolio Ireland website in the resource "Designing your professional portfolio (Donaldson, Buckley, O'Riordan, 2019)".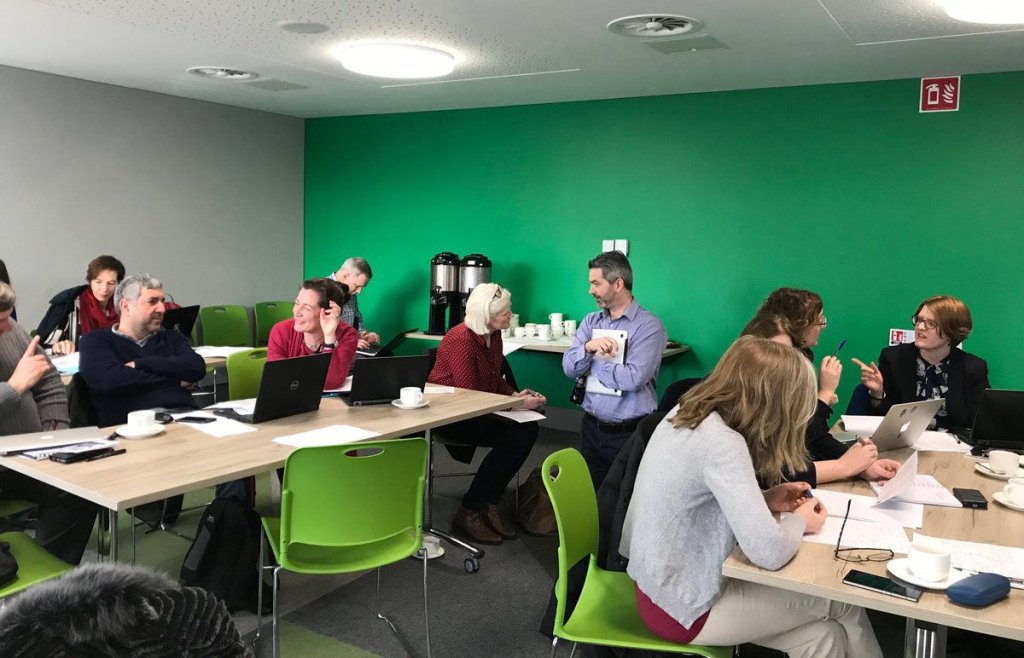 Mahara in development
Preview of Mahara 19.04
Kristina Höppner (Catalyst, New Zealand)
Mahara 19.04.0 will become available at the end of April 2019. Until then you have the chance to preview this upcoming version and test it before we are finalizing the release of Mahara 19.04.0.
There are a lot of new features again that enhance and expand existing functionality, bring new features to Mahara, and also fix a number of issues that have been encountered. Some new feature highlights are:
Editor for SmartEvidence frameworks
Isolated institutions
Upgrade to Bootstrap 4
Revised page header
Forum post attachments
Moderation of forum posts
Disallowing unsubscribing from forum posts
Opening of links in a new tab or window
The preview version will be made available on 2 April 2019. Watch out for an announcement in the Mahara News Forum and on Twitter.
Mahara 19.04 with Bootstrap 4
Kristina Höppner (Catalyst, New Zealand)
Mahara 19.04 will come with Bootstrap 4. We are upgrading from Bootstrap 3 to keep up with the Bootstrap development and take advantage of advances in this framework.
The overall look of Mahara has not changed making it possible to upgrade and still allow learners to have a familiar site look. There will be a change to the page header area, a first step into the direction of allowing more customization there.
All built-in themes have been upgraded to Bootstrap 4. You can access the upgrade documentation on the wiki. In contrast to the upgrade from our custom Mahara CSS to Bootstrap 3, i.e. from Mahara 15.04 or earlier to 15.10 or later, the upgrade to Bootstrap 4 will be smoother.
In our trials with a different designer / front-end developer than the one who did the bulk of the work, it took only about 4-8 hours to upgrade a theme. Highly customized themes may take a bit more time to change as Bootstrap did make some far-reaching changes, in particular around the naming of variables.
Feel free to grab the latest code for Mahara 19.04 or Mahara master from our Git repository and install it to get a feel for the changes. You can also start making changes to any third-party plugin that you may have in use to prepare for the upgrade to Mahara 19.04.
Japanese Mahara user manual
Kristina Höppner (Catalyst, New Zealand)
The Mahara user manual is updated for every version of Mahara. It is the companion to the Mahara software. In Mahara 18.04 we introduced direct links to the user manual from within Mahara making it easier to find the relevant section.
This user manual is now fully available in Japanese, including older versions of it. Masayuki Kuwada from the University of Electro-Communications in Japan continued and completed the immense job of translating the comprehensive manual. Mitsuhiro Yoshida, the Japanese Mahara Partner and overall Mahara software Japanese translator, had started the translation.
If you wish to contribute to the translation of the user manual, you can start right away on Launchpad.