Welcome to the first newsletter of 2017. We wish you all a Happy New Year and all the best. In this edition of the newsletter, we share an award-wining implementation and other exciting uses of Mahara, an update on LTI as well as upcoming conferences so you can make sure to put them into your calendar.
If you want to share how you are using Mahara, please send us your article. We'd love to hear how you are using Mahara.
The next newsletter will be published on 1 April 2017, and you can send articles to [email protected].
The Mahara Newsletter is published under the Creative Commons BY-SA license 3.0.
Mahara brand refresh
Kristina Höppner (Catalyst, New Zealand)
The Mahara project celebrated its 10th anniversary in 2016. We looked back at the past 10 years and now are looking forward to many more to come to provide the best ePortfolio system to our growing community.
As part of moving into a new decade of the project's existence, the Catalyst design team updated the Mahara logo and also introduces a new color palette. The new logo will be revealed on 6 January 2017 along with a new look for our project website.
We are excited about our new logo and how it represents the Mahara project in the coming years. We will provide the logo in various formats. The new logo is also going to be used in our mobile app, Mahara Mobile. The current "old" logo will be replaced over time. The Mahara characters, e.g. for user groups and contributors, will remain as they are for the time being.
Follow the Mahara project on Twitter to be informed directly when the new website has gone live.
Mahara in the news
Multi-award winning 'Developing Employable Students within an Authentic & Active Learning Experience' project
Ali Hastie (Scotland's Rural College [SRUC], UK)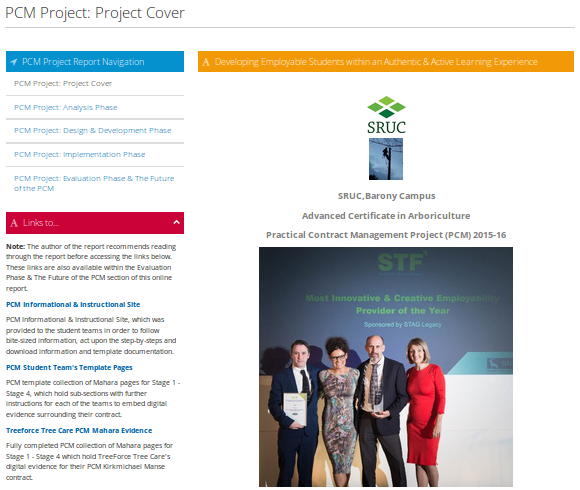 According to a recent JISC report (Technology for Employment), student employability is becoming increasingly important in policy and strategy across higher education, further education and the skills sector. The report concludes that there is evidence of an 'employability gap' in the skills that students are starting on day one of employment.
Employers are demanding that students are better prepared for work and not only have the knowledge but the important skill sets.
Since 2011, at SRUC's Barony Campus, Arboriculture students have carried out the team-based extra-curricular Practical Contract Management (PCM) activity, giving students an opportunity of a real-life learning experience with real work-based contracts.

Both the Arboriculture lecturer and the e-Learning Developer at SRUC's Barony Campus, with support from SRUC's Research Division, and teaching departments at Barony Campus have produced a ground breaking initiative in developing and digitally showcasing 'Employable Students' within an authentic and active learning experience.

SRUC's virtual learning environment (Moodle) was used effectively for the Arboriculture student teams for e-Communication, e-Collaboration, knowledge and digital evidence sharing and team-based e-Assessments.
SRUC's Mahara helped Arboriculture student teams to collaborate, build and embed rich digital evidence, including the use of GoPro and Drone video evidence, according to online guidance, findings and conclusions prepared within the team-based Moodle forums.

More information surrounding the award-winning project can be found within the online report on Barony Campus' Mahara site and a news article.
Mahara in use
Integrating ePortfolio in classroom using group pages
Kátia Aiko Murata Arend (Universität Leipzig, Germany)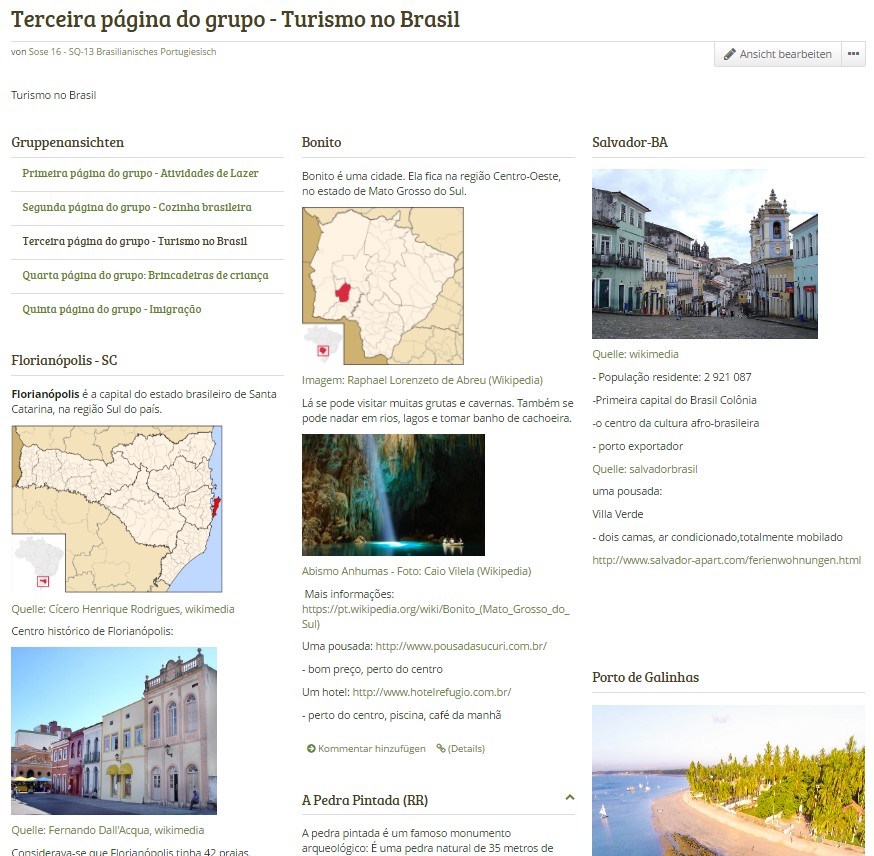 The Language Center at University of Leipzig has been using ePortfolios for foreign language learning for over ten years. Currently, we are looking at what is working well, what we have to improve and what is the best way to introduce the portfolio in new modules in a research project. In order to answer these and other questions, we analyzed 74 ePortfolios and asked 75 students to answer our questionnaire.
Our research areas are:
The importance of integrating the ePortfolio into classroom work
How to make learning processes visible in ePortfolios
How to support reflection around learning process in ePortfolio
Components that help students and teacher working with ePortfolios
Assessment with ePortfolio
In this article, I present our results about the importance of integrating the ePortfolio into the classroom. I will share results from the other areas in future articles.
The evaluation showed that the first and most important step to successfully introducing the portfolio in a course or module is to plan the course / module according to the portfolio use. The success depends on how the teachers embed the portfolio in the respective didactic scenario. The portfolio has to be part of the curriculum and part of the class. It should not be used separately from the classroom. If the portfolio is implemented isolated from classes, for example, just as a personal learning environment for students or mere documentation, there is the danger that the students regard the work with the portfolio as a burden and the greatest potential of working with portfolios is lost. The portfolio shall be the beginning, the middle and the end of a lesson.
But how can we bring the portfolio into the classroom? The group page offers a great instrument to involve the entire group in the preparation of the class, during the class as well as afterwards.
Using portfolios before class
The students are invited to prepare the next class together, creating a paradigm shift, i.e. changing the role of the learner from consumer to producer, working collaboratively. This approach can also help to increase the motivation of students. The preparation should involve the entire group and can be collected and presented in a group page, for example:
Students should read a text in preparation for the class: each student gets the task to ask a question for the text and answer a question asked. Both questions and answers are saved on the group page.
A topic is introduced and explained through different examples or sources: Each student receives a task to familiarize themselves with an example, whether in the form of pictures, video or words. The participants save what they have discovered in the group page.
Here is an example of a group page created by students studying Brazilian Portuguese. The theme of the week was "Tourism in Brazil". Each student received the name of a place, was asked to research the place and add their findings to the group page.
Using portfolios during class
The information that the students researched about the topic they were given is presented in the classroom. The teacher opens the group page and each student shares with the whole group what they have learned, and what the uploaded picture, video or text means. If the activity was to prepare questions about a text, the teacher collects the questions and discusses them with the whole group.
Using portfolios after class
Right after class, the students continue with their research or summarize what they have learned and write a short reflection about it in their individual portfolios.
Findings
The group in which this activity was trialed last semester rated the activity as very motivating as they could learn from others' discovery rather than just from their teacher, and they could contribute effectively to the class. Each student could share their point of view and discuss it. Besides, this group showed more acceptance and motivation to use the ePortfolio regularly than other groups.
As a side effect of this activity, it was possible to discuss copyright of online material, specifically the use of pictures and videos, with the students as they conducted their research online. Most of them heard about Creative Commons for the first time, learned how to interpret the licenses and how to find material permissible to use.
The good acceptance of this activity by the students encouraged other language teachers at the university to give it a go and introduce group portfolios into their classes. They met with the same enthusiasm for the activity and the students enjoyed compiling their portfolio pages.
KidZ-Showcase-Portfolios as an instrument to support school development
Petra Szucsich (PH Wien, Austria)
KidZ ("Klassenzimmer der Zukunft", engl. "classroom of the future") is an innovative educational project initiated by the Federal Ministry of Education in Austria (2013-2016) with the main objective of making learning with ICT (Information and Communication Technology) part of regular school life.
In the context of KidZ, the Centre for Learning Technologies and Innovation (ZLI) at University of Teacher Education in Vienna collected numerous experiences of participating students and teachers and made them available via an ePortfolio collection on Mahara.
Starting out from a map of Austria linked to the various Austrian provinces, users have access to the 39 individual participating schools. The school portfolios illustrate figures and facts about the school, its vision and objectives concerning the project, participating classes and teachers as well as projects and good practice examples.
In addition to the portfolio pages, more than 100 useful tools and resources for learning were collected via the social bookmarking tool Diigo, and around 100 videos created by both students and teachers were assembled on Vimeo.
Apart from that, the showcase portfolios represent a valuable resource for further research. The hypothesis is that they can be taken as a basis for drawing general didactic conclusions in regard to lesson and school development. The ZLI is currently involved in researching in how far these development showcases can be a useful instrument to accompany, evaluate and support school development processes in general.
The showcase portfolios are in German, but there is a short summary in English.
Mahara in upcoming events
New York Regional ePortfolio Conference, 2-3 March 2017
Kristina Höppner (Catalyst, New Zealand)
AAEEBL, CUNY and Pace University organize a regional AAEEBL conference in New York City on 2 and 3 March 2017. While it is not strictly a Mahara conference, we do want to alert you to this great opportunity to meet fellow ePortfolio enthusiasts, especially since Pace University, a long-time supporter of Mahara, is co-orgainizing and hosting the event.
Check the conference website for more information.
Mahara Hui New Zealand, 5-7 April 2017
Kristina Höppner (Catalyst, New Zealand)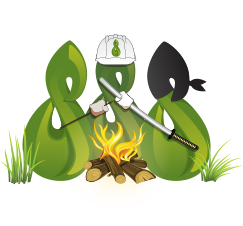 In 2017, Mahara Hui New Zealand will be held again in Auckland and is organized by AUT University and Catalyst. We invite Kiwi and overseas Mahara users and those who want to get to know Mahara. The past events were an opportunity for teachers, lecturers and learning technologists outside of academia to share their uses of ePortfolios and learn from each other.
The first day will be a workshop / hackfest day allowing participants to collaborate together in defining a new feature, working out an issue they are having and experiencing Mahara hands-on. The following two days are reserved for presentations of using Mahara in different contexts.
The call for papers is still open until 27 January 2017. You can also already register for the hui.
Mahara Hui FR, 28-30 June 2017
Kristina Höppner (Catalyst, New Zealand)
Mahara Hui Francophone will be held in Lyon (France) from 28 to 30 June 2017. More information will be made available on the MoodleMoot FR Mahara Hui FR website later in the year.
Mahara Hui | EU17, 30 November - 2 December 2017
Kristina Höppner (Catalyst, New Zealand)
The first Mahara Hui EU will take place in Kassel, Germany, from 30 November to 2 December 2017. The Mahara Hui DE team invites Mahara users from around Europe to attend this first European Mahara Hui. More information will be shared later in 2017.
Mahara in past events
Mahara Hui DE16, 25 November 2016
Dietmar Johlen (Herwig-Blankertz-Schule, Germany)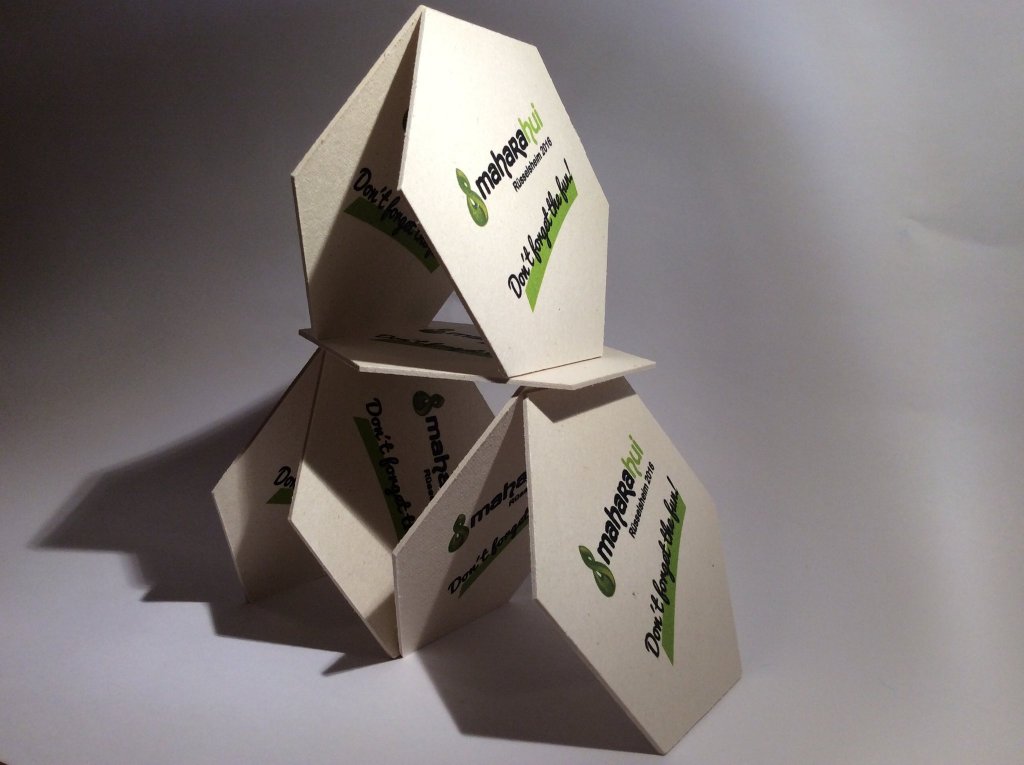 The 4th Mahara Hui DE16 in Germany took place at the Werner-Heisenberg-Schule in Rüsselsheim on 25 of November 2016.

We started the barcamp with a keynote by Joachim Worf, Senior Education Delivery Manager at Dell EMC on "Digital learning today and tomorrow". Directly after the keynote, Kristina Höppner gave us a short introduction to the Smart Evidence functionality in Mahara by video call live from Wellington, New Zealand.

The 40 participants set up a program of parallel sessions, including Mahara for newbies, sketch-notes digital and on paper, examples of portfolios and of course the classic cool tool session.

Markus Bloos and his team did a great job organizing this hui in a wonderful way. He even composed a song.

We look forward to Mahara Hui EU17 in Kassel from 30 November to 2 December 2017. 

Read the full report in German.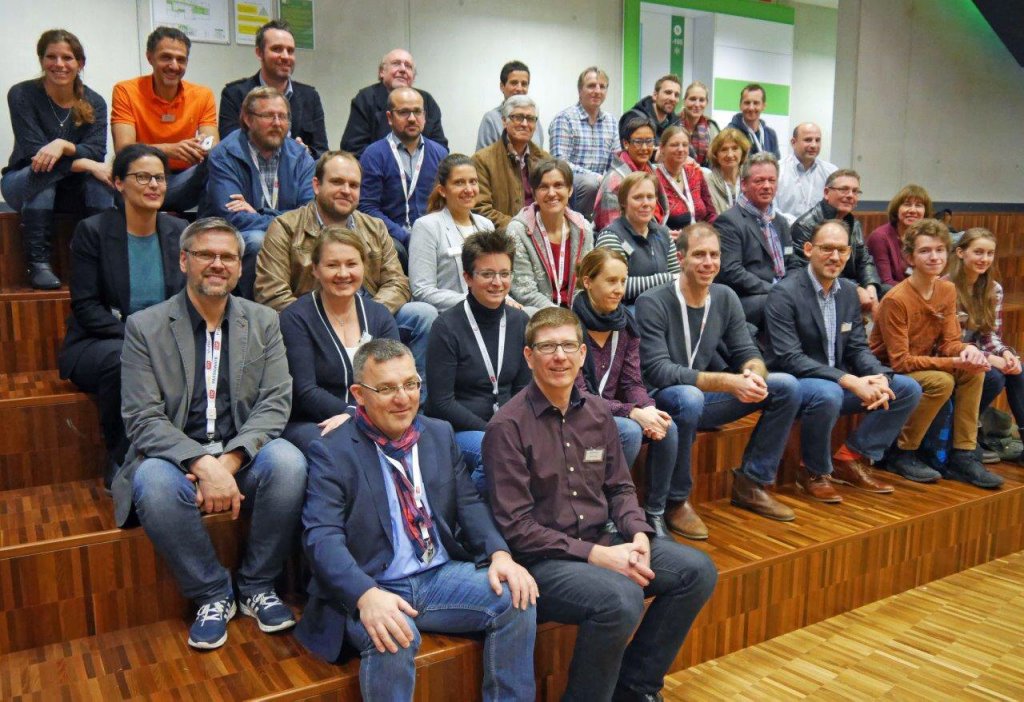 Photo by Thomas Eichmann, Used with permission
Mahara in development
Learning analytics for Mahara
Lisa Donaldson (Dublin City University, Ireland)
An ePortfolio Analytics research project, funded by the Higher Education Funding Council for England (HEFCE), and being led by the University of Sussex in partnership with Dublin City University is seeking your input to enhance the analytic reporting tools available within the ePortfolio platform Mahara.
We are seeking to understand what additional analytics will support individual academics and institutions to evaluate learner engagement and support academic retention activities. Your contribution to this study will form the basis of work to enhance learning analytics within Mahara and will be shared back to the community.
We would really appreciate you clicking this link and completing the Google Form with your input (approx 3 minutes).
Funding opportunities
LTI integration
Kristina Höppner (Catalyst, New Zealand)
With the maturing of ePortfolio use at schools and universities, more and more look into connecting Mahara to their learning management system (LMS).
Currently, Mahara and Moodle have a tight integration, which does not only allow for single sign-on (SSO) between the two but also the transfer of certain activity content from Moodle to Mahara and the assessment of Mahara portfolios directly in Moodle.
Institutions that work with a different LMS cannot take advantage of this tight integration and either have to make do without it and employ workarounds or develop custom solutions that can be costly to maintain.
We received an increased level of questions around LTI integration in November 2016. Since it has become important for many institutions to integrate their portfolio with LMSs other than Moodle, the Mahara project makes LTI integration a development priority for 2017 and is prepared to implement phase 1, SSO support, in Mahara 17.04 if the majority of the funding is available by the end of January 2017.
If you are interested in contributing to this project, please check out the forum post, and get in touch.
Enhancing the Mahara assignment submission plugin
Kristina Höppner (Catalyst, New Zealand)
Australian National University uses the Mahara assignment submission plugin to assess Mahara portfolios in Moodle. It is looking for partners to co-fund an enhancement to the plugin to update settings properly when the assignment settings are changed. Please see the forum post for more information and to get in touch with Swe Lynn.
While the Mahara project is moving towards the LTI integration to replace the existing Mahara assignment submission plugin for Moodle, the plugin would still be relevant for at least one more year.