Welcome to the October 2016 edition of the Mahara newsletter. This is the month for a new version of Mahara to be released. You can also find great inspiration from the user stories and meet with other Mahara users at upcoming events.
If you want to share how you are using Mahara, please send us your article. We'd love to hear how you are using Mahara.
The next newsletter will be published on 1 January 2017, and you can send articles to [email protected].

The Mahara Newsletter is published under the Creative Commons BY-SA license 3.0.
Happy anniversary
Kristina Höppner (Catalyst, New Zealand)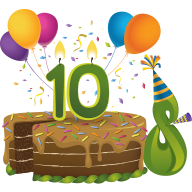 The Mahara project can look back at 10 years of development. The idea of creating an ePortfolio system as personal learning environment was conceived in 2005 by a number of New Zealand tertiary institutions to complement their learning management systems, and development work started in 2006. Penny Leach, one of the original developers of Mahara, pushed the first lines of code into the Mahara codebase on 27 September 2006.
Over the past 10 years, the Mahara project saw lots of activity and growth both in its user community as well as functionality thanks to the contributions from around the world.
Mahara is now not only used at the tertiary level, but also by schools, training providers, associations, and businesses world-wide.
We'd like to thank you all - developers, translators, graphic designers, testers, bug reporters, UX designers, administrators, user support, learners and teachers - for your contributions in growing Mahara over the years.
Mahara in use
Mahara LearningWheel - A model of digital pedagogy
Jaye Ryan (Birmingham City University, UK)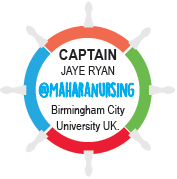 As the Captain of this new ship, the Mahara LearningWheel, I would like to welcome you on-board for the 'maiden voyage'. On route I beseech you to cast your nets far and wide and share this amazing resource which began at Birmingham City University.

As the LearningWheel gained momentum, support, suggestions and ideas for enhancement were gained from 'near', Kent, Milton Keynes, Scotland, Southampton, Swindon, Warwick and 'far', Canada, New Zealand, Slovenia and Switzerland.

The resource has collected ideas and suggestions for digital teaching and learning within four key areas, namely Collaboration, Learning Content, Assessment and Communication. Mahara ePortfolio is a learning strategy and so much more than a digital collection, it has the capacity to encourage a self-regulated learner. Zimmerman (2002) identifies three phases of self-regulation, that of Self Reflection, Performance Control and the Forethought Phase, which inspires task analysis and self-motivational belief. 

At Birmingham City University, Mahara is used widely within nursing and midwifery, with a strong emphasis towards personal development planning and reflective writing. The Nursing and Midwifery Council has recently updated its processes of revalidation, whereby registration is achievable upon successful completion and authorisation of up to five pieces of reflective writing. Additionally, registrants must demonstrate 450 practice hours and 35 hours of continuing professional development. Mahara is an ideal way to enrich and support this process towards self-regulation and self-awareness.
[Jaye Ryan will be a keynote speaker at Mahara Hui UK 2016]
Project "KidZ Showcases 2015/16"
Petra Szucsich and Klaus Himpsl-Gutermann (PH Wien, Austria)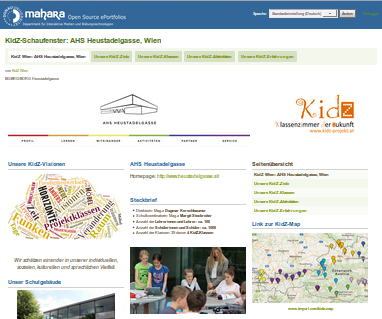 KidZ ("Klassenzimmer der Zukunft", English "classroom of the future") is an innovative educational project initiated by the Austrian Ministry of Education and Women in 2013. It involves around 80 Austrian schools that strive to make learning with ICT part of regular school life.
The primary goal of the project "KidZ Showcases 2015/16" was to document processes and experiences of the KidZ project. For this reason a team of researchers from the ZLI (Centre for Learning Technologies and Innovation) at PH Wien (University of Teacher Education Vienna) created an ePortfolio collection of 36 KidZ schools on Mahara during the school year 2015/16.
All 36 schools were visited by the PH Wien team, and participating teachers and students were asked to reflect on their projects and experiences collected and carried out in the context of KidZ. Numerous good practice examples and innovative educational concepts are now documented in these experiences. For example, check out the overview page for all participating schools in Vienna and the showcase of AHS Heustadelgasse.
Mahara Inductions the easy way!
Sam Taylor, Angelique Bodart and Aurélie Owens (Cranfield Defence & Security, Cranfield University, UK)
New academic year = time to revisit and rethink the past year's activities.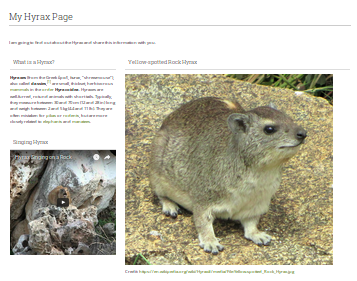 As with many other education institutions, we at Cranfield University (Defence and Security) have been working on developing a suite of online help guides for our staff and students that often get overlooked. In many cases, users just want to know 'How does it work?' and don't want to read through pages of information.
As the Mahara word is spreading across both the Cranfield and Defence Academy campuses (approximately 2 hours apart by car), a new approach was needed that could help users evaluate Mahara's potential without having to schedule a training session.
We have devised a new induction session that can be either completed online (self-directed) or in an IT room (teacher-led). The session lasts for around 30 minutes and covers all the basics:
How to find Cranfield Mahara
Creating a page
Adding content (text, image & YouTube video)
Choosing a theme and layout
Sharing the page
It was decided that instead of the usual 'create a page about yourself' approach, we would give them a topic to research and report back on. This allowed the session to maintain its focus on how Mahara works, rather than distracting the user with having to reflect on what they could be showcasing. For this activity we decided on 'lesser-known animals' and randomly assigned an animal to each participant. Of course, with Mahara originating in New Zealand, we had to include one of its own unique inhabitants: the Kakapo!
Once the user has finished their page they are encouraged to email the secret URL to our team to receive a Mahara Induction Badge (via our Moodle VLE). This allows us to keep a log of who's done the induction. Not only does this provide us with evidence of their learning but also highlights that it really doesn't take long to get to grips with Mahara, leaving more time to invest in content creation. Showcasing a few of the examples also illustrates that creativity is a big part of using Mahara; you might be required to gather the same type of content but how you present it will be different.
We recently ran this induction session with our specialist library staff who all completed the activity with very little intervention from us. One colleague in particular has emailed to say how much she enjoyed the activity!
The induction page is available for you to look at. If you would like to use our page to form your own induction, then please drop us an email to let us know - we like to feel useful. :)
From zero to live in 27 days
Lisa Donaldson (Dublin City University, Ireland)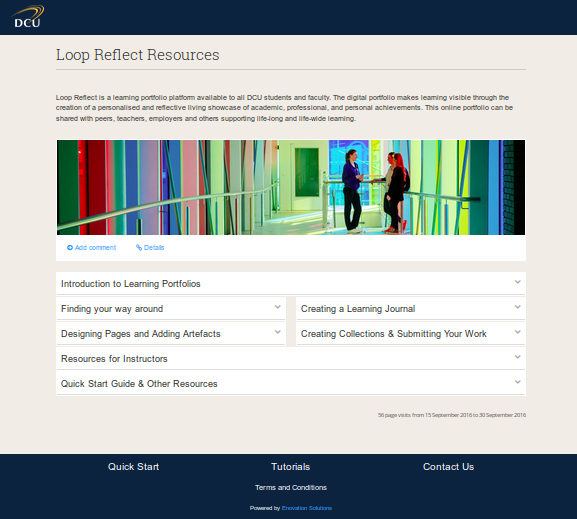 It's been a whirlwind journey, but our Mahara instance, named Loop Reflect, is now live. Dublin City University students and lecturers returned to classes on 19 September 2016 to find new opportunities to record, assess and showcase their learning journeys.

Initial internal discussions to review our objectives for a learning portfolio and examine suitable platforms took place in early summer. However a first meeting with our technical integration partner Enovation to plan our Mahara implementation only took place on 9 August 2016. Over 27 working days, a platform theme was developed, supporting videos and guides created and pilot projects identified. Backend work to enable a single sign-on via the LMS is now complete and the pilot leads, our learning portfolio champions, are now ready to seamlessly introduce Loop Reflect to over 600 students.

Amazing what you can accomplish in 27 days. We hope to present our journey at the upcoming Mahara Hui UK in November 2016.
Robotics in primary school: A teaching and presentation portfolio
Andrea Gumpert and Urs Wildeisen (PH Bern, Switzerland)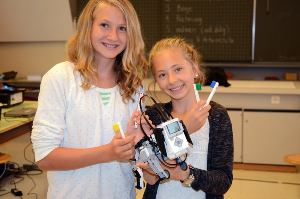 At the Institute for Primary Education at the University of Teacher Education in Berne (PH Bern), Mahara has been in use since 2009 for collaboration, networking and reuse of learning materials, which are created and shared in ePortfolio projects during the teacher training program. These are key features enhancing the quality of education at PH Bern. 

The result of the project "Robotics in primary school" is a presentation portfolio, which documents a robotics project in a primary school. This example shows that Mahara can be used as connection platform for different target groups (university students, lecturers and school students). The aim of the portfolio is to combine artifacts of all three target groups and to represent an inter-institutional platform. You can update the content dynamically, share new reflections or reports and add comments. Ideas of technology-enhanced education are presented and made accessible to university and school students, lecturers as well as external stakeholders via Mahara. Read the full article in German and explore the project resources.
Munich University of Applied Sciences launches customized Mahara online guide
Katja Latteier (Hochschule München, Germany)
This summer the team of the E-Learning Center at Munich University of Applied Sciences (MUAS) launched an online guide for users of its Mahara platform. The guide was developed specifically with the University's lecturers and students in mind.

An introduction explaining ePortfolios in general and detailing the advantages of Mahara is followed by a collection of pages with step-by-step information for using Mahara at MUAS. Users learn how to create, manage and share pages, collections and groups. Screenshots illustrate and highlight where to find specific buttons and settings in Mahara.

Thanks to many of Mahara's special features, such as the customizable navigation menu and the retractable content blocks, it was possible to create a user-friendly layout, which allows for simple navigation. The online guide, which is in German, can be accessed freely.
Mahara in upcoming events
You can view all event listings online and subscribe to our events calendar.
KiwiMUG invites to Mahara Hui @ AUT, 4 October 2016
Kristina Höppner (Catalyst, New Zealand)
This year, the Mahara community in New Zealand organizes a series of local Mahara events. Earlier in the year, we met at the University of Waikato. On 4 October 2016, we will gather at AUT University for a half-day of sharing Mahara experiences and taking a look at Mahara 16.10. Last-minute registrations are still accepted if you want to come along to this free event.
A local Mahara Hui will be held in Wellington at the end of October 2016. Check our website and Twitter for more information in the next few days.
Mahara Hui UK 2016, 17-18 November 2016
Joey Murison (Catalyst IT Europe, UK)

Mahara Hui UK, the biggest Mahara community gathering in the UK, will be heading to the University of Sunderland on 17 and 18 November 2016. This year we will have a number of UK and international guests, including Lilian Hugues from Eticeo Santé (France) who will deliver one of the keynotes, focusing on his application of Mahara to capture informal learning in the health sector. The second keynote speaker will be Jaye Ryan from Birmingham City University, the Captain of the Mahara LearningWheel.

On the agenda will be a showcase of Mahara 16.10 functionality and key themes including:
    Implementation and adaptation
    Student experience
    Employability and work-based learning
    Enhancing teaching and learning, including digital literacies
    Technical, administration and developers
As always there will be a strong technical and student focus in the presentations, complemented with an evening of networking over nibbles and a glass or two.

The call for proposals closes on 9 October 2016. You can register for the event.

Please register on the website to receive updates and follow us on Twitter, or get involved using the hashtag #maharaUK16.
Mahara DE16 – Mahara Hui Rüsselsheim, 25 November 2016
Dietmar Johlen (Herwig-Blankertz-Schule, Germany)
Stakeholders in all areas of education can share experiences, ideas, recipes and concepts in an open barcamp atmosphere.

While learning management systems like Moodle are widely used in many places around the world, ePortfolio systems like Mahara are not yet as popular. As you pursue knowledge and development through lifelong learning, it is necessary to record and capture the acquired knowledge and skills. In addition to recording learning evidence, Mahara allows you to visualize and showcase all learning processes thru lifelong learning.

Barcamps are user-organized conferences (unconferences). They are open participatory workshop events, the content of which is provided by participants in the form of a presentation or a work example. To participate, you may submit your work examples and presentations at the conference. All presentations should be provided under the context of schools, universities and organizations' education strategies.

The conference languages are English and German. The conference will be held in Rüsselsheim, Hessen, in Germany, on 25 November 2016. For unconference information and registration, please visit the Mahara DE website, which will contain more information soon.
Mahara Hui New Zealand - Australia, 5-7 April 2017
Kristina Höppner (Catalyst, New Zealand)
Save the date for the next Mahara Hui in New Zealand. We will gather for a hackfest / workshops on 5 April 2017, which will be followed by two days of presentations on 6 and 7 April 2017. The hui will take place at AUT in Auckland. Watch for further information on our website and Twitter, in particular the call for contributions, which is going to be released before the end of October 2016.
Mahara in past events
Mahara User Group South England, 25 July 2016
Kristina Höppner (Catalyst, New Zealand)
In July I had the privilege to participate in a MUGSE (Mahara User Group South England) meeting organized by Sam Taylor, and Aurélie Owens (Cranfield Defence & Security). Mahara users came from all corners of South England to share their ideas and work together with other participants in a workshop. For more in-depth information, you can read my blog post.
Mahara Open Forum, 7-8 September 2016
Shin-Ichiro Kubota (University of Miyazaki, Japan)
The Mahara Open Forum 2016 (MOF2016) took place between 7 and 8 September 2016 at the University of Yamanashi in Japan. MOF is organized by the Japanese Mahara User Group (MUG).

As a challenge for the Japanese MUG, MOF2016 had a poster session. There were five posters, which included scenarios for a teaching portfolio, career portfolio, research journal, Mahara for HRD and reflective portfolio. For more information, please see the MOF2016 website.

Next year, MOF2017 will take place at Hiroshima University (Higashi-Hiroshima Campus) in Japan. Join the Japanese MUG Facebook group to receive updates and stay in touch.
Mahara in development
Release of Mahara 16.10
Kristina D.C. Höppner (Catalyst, New Zealand)
Work on Mahara 16.10 is going to be finished soon. We are looking to release this latest version of Mahara around mid October 2016 and are very excited about the new features that we were able to include in this release. You can watch a brief presentation on the new features or a longer demo on SmartEvidence, the biggest new feature in Mahara 16.10, which allows you to set up competency frameworks and map portfolio evidence to them.
We are in the last stages of testing. You can still help.