Welcome to the April edition of the Mahara Newsletter. It is the first issue of the third year, and it is filled with lots of events to announce and interesting user stories to share besides exciting development work. Last but not least, you can now express your Mahara spirit on the street, in the office or classroom and on the beach. How? You'll find out in this newsletter. Let's dive in.
The next newsletter will be published on 1 July 2013, and you can send articles to newsletter@mahara.org.

The Mahara Newsletter is published under the Creative Commons BY-SA license 3.0.
Mahara in use
Mahara at The Southport School
In early 2010 The Southport School embarked on a plan to introduce eLearning over three years. The LMS selected was Moodle and this platform has proved to be very popular with every teacher having a course with at least some content.
During the early part of 2010, the school had the opportunity to apply for funding under the Australian Government Quality Teacher Program run by Independent Schools Queensland and we decided we would apply to investigate the potential of Mahara as an ePortfolio system to complement Moodle.
As a change management strategy we decided not to push two systems at once but to concentrate on Moodle and allow Mahara to grow "organically" according to teacher demand.
During 2012 we found that Mahara was being used in a number of interesting ways in the school:
As a simple multimedia web page creation tool
As a resource by teachers for student groups
As a reflective ePortfolio
In addition the school's Senior Management is going to start to use Mahara during 2013 with teachers for recording and reflecting on their own teaching practice.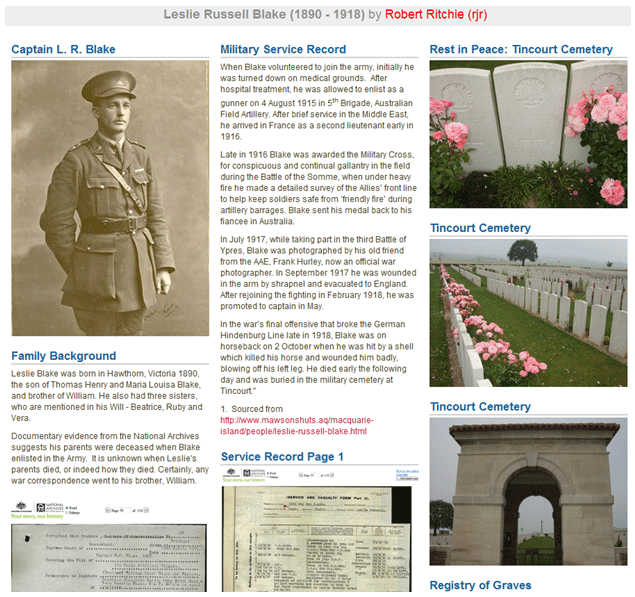 Increasing student engagement at Avondale College
Heather McClure is a teacher at Avondale College in Auckland, New Zealand. She uses MyPortfolio, a Mahara site available to all schools in New Zealand, with her students and for her own inquiry learning. If you want to find out more how she and her students work with Mahara and what they are learning in the process, head over to the Snapshot of learning.
Mahara in past events
In the mood for Mahara at the Moot
The annual German MoodleMoot took place in Munich between 26 February and 1 March 2013 with more than 400 participants and a great variety of sessions. Mahara again filled a whole track during this Moot and I could welcome a big player of the international Mahara network, Don Presant, who did an online presentation on professional development in Manitoba, Canada.
But there were not only experts from abroad working with ePortfolios and Mahara, but we had one of the best German teams using Mahara for competence centered learning in individual learning steps: "Lernen mit Lernschritten" was presented by a team from Oskar-von-Miller Schule who use Mahara and the ePortfolio concept in a very student centered way, changing the paradigms of learning and teaching at their school. They covered several aspects of the ePortfolio work and it was fascinating to see how passionate the team was about their project.
Mahara in upcoming events
Developer Meeting April 2013
The 25th Mahara Developer Meeting will take place on IRC on April 16, 2013, 8:00 a.m. UTC (please check the time zone converter for your local time). You can find the agenda on the wiki and add your own development-related agenda points (your mahara.org password also works on the wiki). If you are not able to attend, the meeting notes as well as the full log will be posted after the meeting. Join the discussion on the #mahara-dev IRC channel on freenode. If you do not have a chat software installed, you can also use your web browser.
Moodle-Mahara Meetup - Key speakers announced
The key speakers for the inaugural Moodle-Mahara Meetup (MMMup), to be held in Adelaide, South Australia, on 8 May 2013, have been announced and cover the following topics:
Mmmm... Moodle, Mahara, Mahoodle... what's the latest? (Kim Edgar, Netspot)
Driving Learning Success - Moodle, Mahara and Learning Analytics (Tracy Willis and Andrew King, Box Hill Institute)
Moodle, Mahara and Open Badges (Richard Wyles, TotaraLMS)
Gahoodle - The whole package - integrating Moodle, Mahara and Google Apps (Trudy Stoddard, Tabor Adelaide)
More information about the event and registrations can be found on the Moodle-Mahara Meetup website.
Maharamoot FR
Celine Sire
The University of Bordeaux will be hosting the 2013 Maharamoot and Moodlemoot. The annual conference of Moodle and Mahara users will take place in Bordeaux, France, from 5 June to 7 June 2013. 
Registration for the conference is open, and you may also submit your proposals on the conference's platform.
Mahara UK13
Kerry Carpenter
Mahara UK has established itself as annual conference going into its 5th year and is sponsored by Mahara Partners TDM Open Source Software Services and Catalyst IT Europe. Users and practitioners of Mahara will gather this year at The Custard Factory in Birmingham.
Following feedback from delegates, the Mahara UK conference will extend to a 2-day programme and will take place on 4 and 5 July 2013. You can submit proposals for presentations until 21 May 2013. Delegate Early Bird Tickets will be available until 31 May 2013. More information will be published on the conference website soon.
Mahara DE - Moodle is Theirs, Mahara is Yours
Mahara DE13 is an event that allows stakeholders in all areas of education to share experiences, ideas and concepts in an open barcamp atmosphere.

While learning management systems like Moodle are widely used in many places around the world, ePortfolio systems like Mahara are not yet as popular. As you pursue knowledge and development through lifelong learning, it is necessary to record and capture the acquired knowledge and skills. In addition to recording learning evidence, Mahara allows you to visualize and showcase all learning processes thru lifelong learning.

Barcamps are user-organized conferences (unconferences). They are open participatory workshop events, the content of which is provided by participants in the form of a presentation or a work example. To participate, you may submit your work examples and presentations at the conference. All presentations should be provided under the context of schools, universities and organizations' education strategies.

The conference languages are English and German. The conference will be held in Hofgeismar, Hessen in Germany, from 20 to 21 September 2013. For unconference information and registration, please visit http://maharamoot.de.
Mahara in development
Mahara 1.7RC1: Please help test it
The release of Mahara 1.7 is coming closer. On 22 March 2013 we announced the release of the first release candidate for Mahara 1.7. We invite all users of Mahara to test this release candidate to find potential important bugs that should be fixed before the stable release is made. Please find more information on where you can download the release candidate in the forum post. If you do not have a test Mahara instance, you can log in to the developer instance and explore the new features there.
We are also in the process of updating the user manual for Mahara 1.7 with the changes and new features. All new features are marked and you can find them easily in the index under "New in Mahara 1.7".
Calendar plugin
This calendar plugin for Mahara is open source and based upon the core Mahara functionality for "Plans". It has been under development since September 2012. Its features are:
Create, edit and delete asks and plans of the core plugin "Plans"
Mark tasks with different colors depending on the corresponding plan
Show / hide the tasks of plans to improve readability
Individual notifications
Export as iCalendar feed
You can download the plugin from Gitorious. The calendar plugin is available in German and English. It was developed for Mahara version 1.3 and is compatible with the current version 1.6.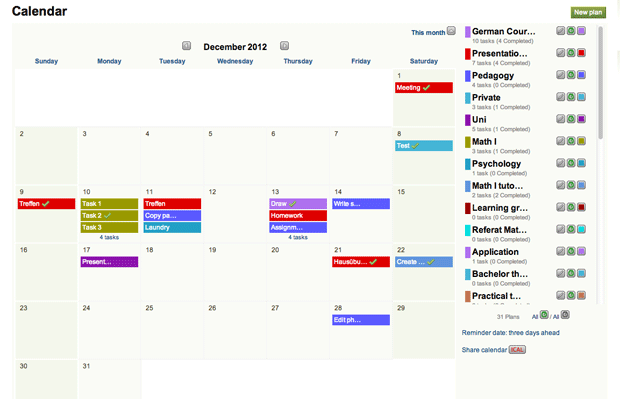 Mahara merchandise
What do T-Shirts, polo shirts, coffee mugs, stickers, laptop skins and bags have in common? They now all come with Mahara logos. If you are a translator, tester, user, designer, bug reporter or developer of Mahara, you can show off to which open source project you contribute with the newly created Mahara Merchandise.
Our designer Evonne created a whole series of items that you can purchase on Cafepress for your own use or for distribution at conferences. There are plain logo items, but also Mahara character products, which allow you to show off more clearly how you contribute to Mahara. And yes, you can also buy flip flops with the Mahara logo. Maybe that will entice the snow in the Northern hemisphere to finally give way to spring and summer. 
You can also find a link to the merchandise on Mahara.org under "Community".