Forums
| Mahara Community
News /
Mahara project survey: Have your say
---
This topic is closed. Only moderators and the group administrators can post new replies.
01 March 2023, 19:24
Hi everyone,
We'd like to hear from you on how you are using Mahara at your organisation and invite you to participate in our survey. It takes about 8-10 minutes, and you can win won in three Bronze support packages, a $700 value!
Head to our survey today to have your voice heard.
Thank you
Kristina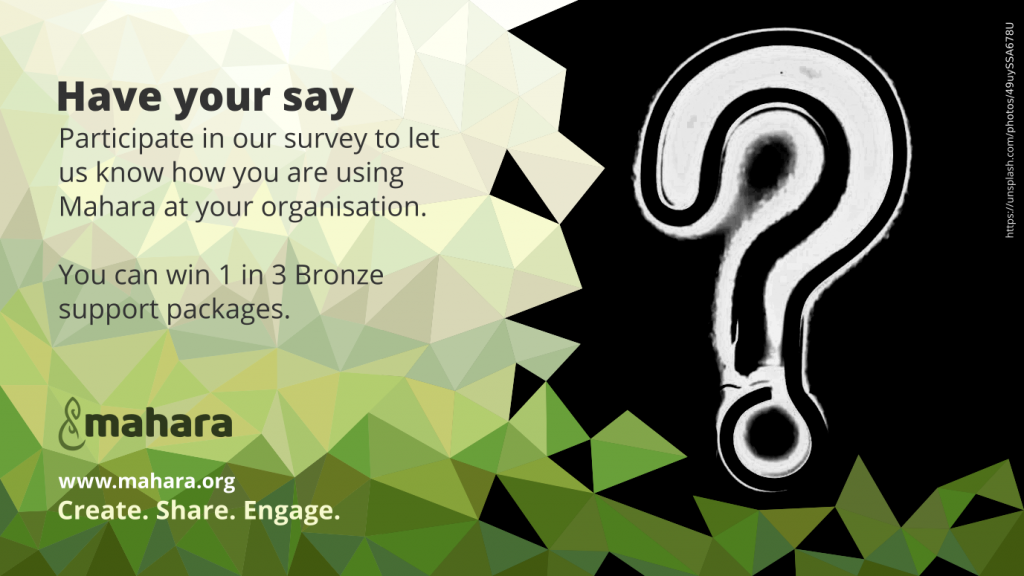 02 March 2023, 7:48
Hello,
Apologies for the broken link to the survey. It's fixed, and you can access it.
Thank you
Kristina
18 April 2023, 8:05
Hello,
Thank you everyone who's responded to our survey about their organisation's use of Mahara. I'll collate the information and share it within the next few weeks.
Congrats to our three winners of a Bronze support package (4 hours of support from our team in Te Whanganui-a-Tara Wellington) who I contacted via email. They work in Aotearoa New Zealand, Germany, and Sri Lanka.
Thank you
Kristina