Forums
| Mahara Community
News /
Mahara project survey: Have your say
---
This topic is closed. Only moderators and the group administrators can post new replies.
01 March 2023, 19:24
Hi everyone,
We'd like to hear from you on how you are using Mahara at your organisation and invite you to participate in our survey. It takes about 8-10 minutes, and you can win won in three Bronze support packages, a $700 value!
Head to our survey today to have your voice heard.
Thank you
Kristina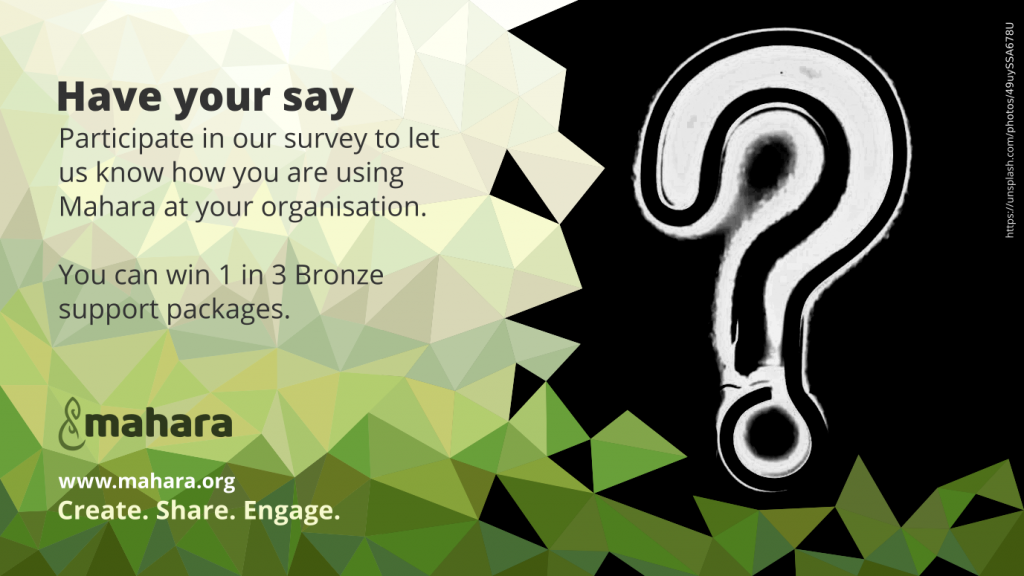 02 March 2023, 7:48
Hello,
Apologies for the broken link to the survey. It's fixed, and you can access it.
Thank you
Kristina