Forums
| Mahara Community
---
29 November 2019, 1:54
Hello, 
I'm trying to configure the LTI assessment to use a Mahara page as assessment on a Moodle.
On the manual, https://manual.mahara.org/en/19.04/external/lti_mahara.html
At the 13.3 section, it is indicate that we need to confirm the activity settings as a teache... Where can I find this form ?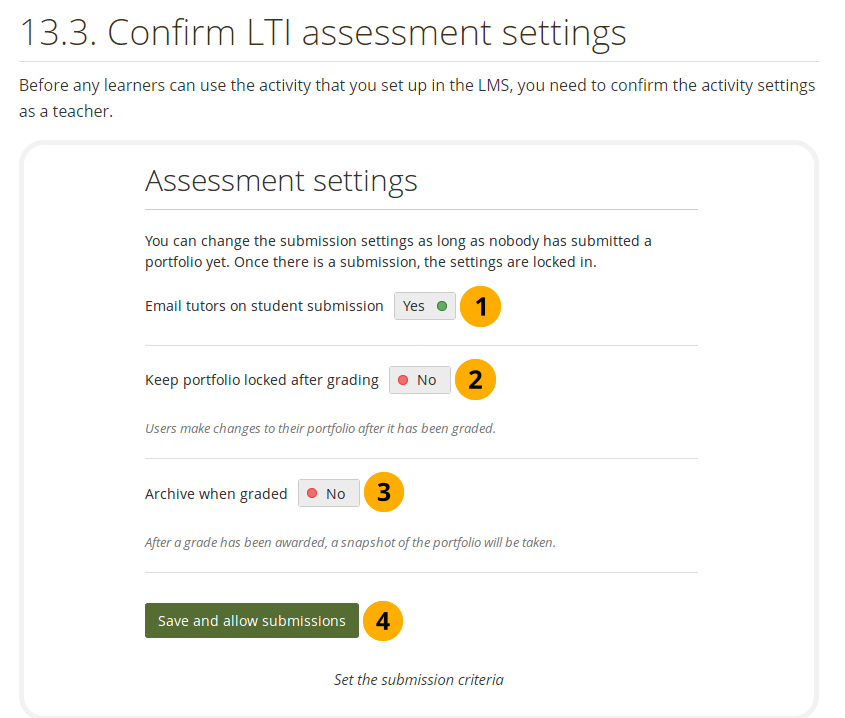 Many thanks in advance for your support
Regards, 
Lilian
29 November 2019, 11:21
Hi Lilian,
You'll see this form when you click the assignment link as teacher for the first time. This can also be a site administrator account for example.
Cheers
Kristina