Forums
| Mahara Community
Support /
Elastic search enginne installation
---

Posts: 9
22 March 2016, 8:31 PM

developers and contributor
Based on my understanding, the Mahara search enginne supports elastic search whereas it does not embedded with it.
which means after one finish installation of mahara, he also needs to setup a elastic search enginne server on either server side or remote server side.
so far the relevants information of installating ElasticSearch for mahara is at
   "wiki.mahara.org/wiki/Developer_Area/Setting_up_Elasticsearch"
but it does no works on the updated version(15.10)
is there other documents to elaborate how to setup elastic search enginne and how to let mahara do index searching
your support is appriciated

Posts: 61
23 March 2016, 7:47 PM
Dear Mahara developers,
Our university is using Mahara as the most important e-portfolio platform. 
We have the same problem while we are trying to install the elastic search function for our Mahara platform. We will really appreciate it if anyone can give us some suggestions.
Following is some screenshots and we really hope we can finish implementing this search function. It's really important to us.
We've installed the elastic search on Mahara's server but the index is always keep running and no any result come out.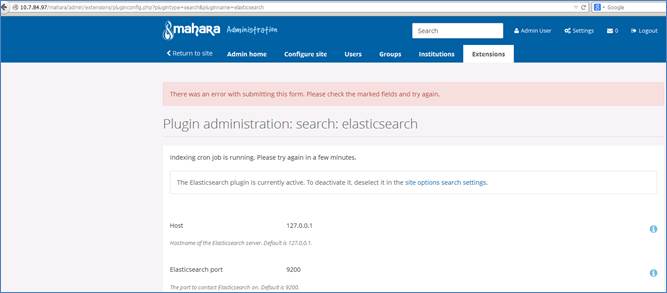 We used the command below and it seems the search engine can find nothing, but we do have lot of content on the server.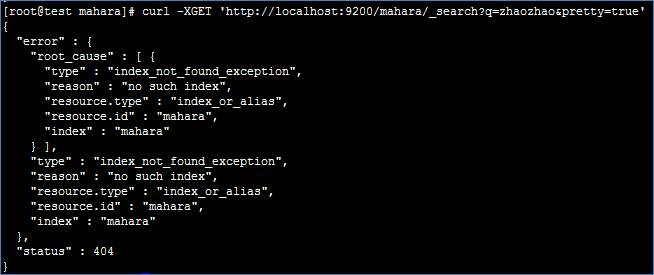 Then we tried to installed the elastic search on another separate server, but it still not work: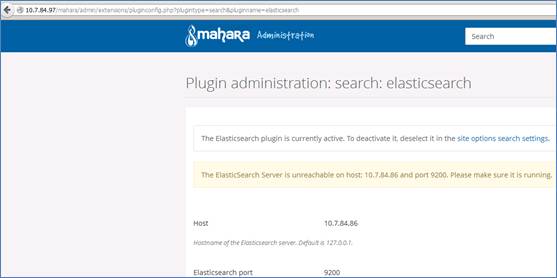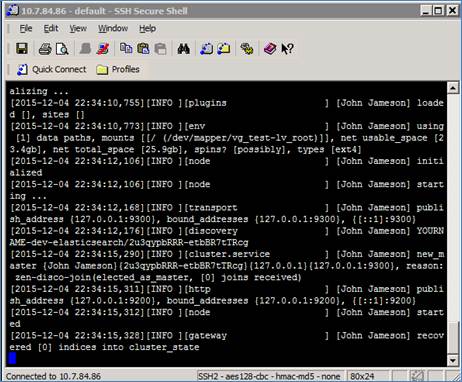 Best wishes,
Lina

Posts: 122
31 March 2016, 2:21 PM
Hi Lina,
Was elastic search working before you upgraded the site?
A work-around I usually do is disable/enable elasticsearch from the site options:
1. Administration > configure site > Search settings > Search plugin = Internal
2. Click the Update site options button.
3. Set the search plugin to elasticsearch again and save.
It just drops and re-creates the triggers on the tables. This usually gets things working.
Please let me know how if this fixes it for you.
Cheers,
Ghada

Posts: 9
12 May 2016, 1:29 PM
Hi Ghada
I would like to ask if yours known someone can provide commercial support(charge for consulting fees) for us to setup Elasticsearch,
We have currently demand  site engine to search files uploaded in the mahara and if you can help us, that  would be grateful.
zhaozhao
Posts: 3866
12 May 2016, 2:16 PM
Hello Zhaozhao,
I'll get in touch with you via mail.
Cheers
Kristina