Posted by Mahara Newsletter on 01 October 2011, 1:02 AM
Welcome to the third issue of the Mahara Newsletter. This issue is filled with fantastic contributions suggesting ideas of how to use Mahara and also of how to get involved in the project.
If you wish to have your story published in the newsletter, please send your text to newsletter@mahara.org.
The next Newsletter will be published on December 1, 2011.
The Mahara Newsletter is published under the Creative Commons BY-SA license 3.0.
Mahara in use
Cooking with Mahara
Packt Publishing press release
Packt's recently published Mahara 1.4 Cookbook, aims to show readers how to use Mahara efficiently in ways they have never imagined. Written by Ellen Marie Murphy, the book will show many different ways in which one can use Mahara, and how to exploit the various components of Mahara including leveraging the social networking component to build collaborative communities.
Mahara 1.4 Cookbook offers learning and techniques through recipes. It contains step-by-step instructions for Mahara users of all kinds. It is designed in such a way that one can refer to recipes chapter by chapter, or read them in no particular order. The book covers topics like customizing a large number of views and applying them to projects, using Mahara and Moodle together to share resources and training materials. It also teaches how to embed components from outside Mahara including RSS Feeds, VoiceThreads, and can be used to construct a complete resume package, including cover letter, that can be easily and rapidly customized for multiple employers. It can also be used to create a College Application portfolio.
Cookbook reviews
We awaited the release of the Mahara 1.4 Cookbook by Ellen Marie eagerly. Therefore, it is no wonder that a number of book reviews have already appeared. Here are the ones that I am aware of:
Mahara mobile
by Mark Osborne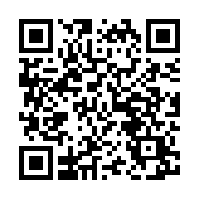 Albany Senior High School in New Zealand is a big user of Mahara with all staff and students using e-portfolios to showcase their learning. Recently they have been combining QR codes and Maharadroid to make the process of uploading files easier. Around the school are posters with square barcodes (called QR codes) that, when scanned, take the user to the Maharadroid page on Android Market, so installing the app is as simple as scanning a barcode.
Once the app is installed, any photo that a student has on their phone can be uploaded directly to their e-portfolio. What it really unlocks is the ability for students to use their phones to gather evidence of learning wherever they are in the world. It doesn't matter if it's on the basketball court or in a local forest, capturing your learning is a piece of cake.
A video of Maharadroid in action.
Ways to use MyPortfolio.school.nz
by Pete Potter
Ways to use MyPortfolio is a document that has been created by the MyPortfolio community. MyPortfolio is the NZ Mahara instance that is used by over 800 NZ schools and has over 40,000 users (September 2011). It has been shared as a public page in MyPortfolio and also through Twitter. Anyone can add to the document, and reading through the posts there are some varied ways that it is being used. Have a look through and add to it if you are a user...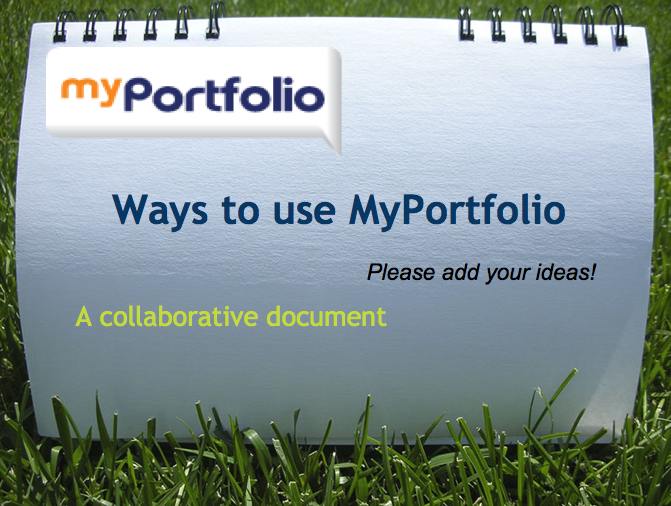 MyPortfolio.ac.nz at WelTec
by Cheryl Brown
We started using Mahara/MyPortfolio Tertiary at WelTec, a mid-sized polytechnic in Wellington, New Zealand, with a focus on practical skills for employment, this year. Andy Kirk, a former member of the original Mahara team, guided us through setting it up with the Hair, Beauty and Make Up tutors and students.
The Hair and Beauty tutors wanted to find a way for students to submit evidence for their final assessments and to enter make up competitions. Andy created several 'how to' help sheets and 'how to' videos. After the first semester, tutors and judges indicated that the variety of views made assessing and judging difficult so Andy created templates, enabling a more consistent look. The template works by having the images set out and a blog attached that the students are able to edit.
I adjusted the Make Up Competition template by using the text box instead of the blog, as the students found it a bit messy. However, the advantages of the blog are that it can easily be reused and it is easy to add images, which were needed as support evidence for the assessments. Students now use both – blogs and text boxes. The blogs hold the assessments and the text boxes with the images are used for the competition views.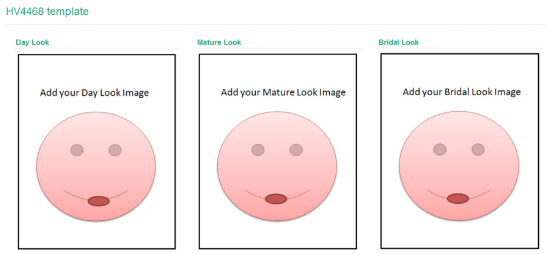 It takes about one hour to show students how to use the templates. Common issues have been uploading and resizing images and deleting parts of the blog (by mistake). But once students know how to use the features, it is easy for them to share their work with tutors and each other. For many students it adds to their confidence in using online technology and provides them with examples of their work they can share with future employers.
Mahara at conferences and other events
Mahara User Group Meeting
by Samantha Egan
On August 9, Pace University successfully hosted the first Mahara User Group Meeting (MUG), a collaborative discussion among local universities who use the Mahara ePortfolio open source platform. Attendees included representatives from Albertus Magnus College, SUNY Purchase and Plymouth State University, as well as faculty, staff and students from various areas within Pace. 
Each institution shared their successes, challenges and various uses of Mahara. Ellen Marie Murphy from Plymouth State College (now at SUNY Empire State College) also gave the group a preview of new features in Mahara 1.4, including new built-in reporting features for the system administrator, a name change from "blogs" to "journals", and an option for uploading a series of images with the "image gallery" content box.
A virtual meeting will be held virtually via Blackboard Collaborate on October 13 from 1:00-2:00pm ET. The group plans to continue conversations between meetings using the Mahara User Group Facebook page.

For more information, please contact:

Samantha Egan
Academic Technology Assistant
Pace University
914-773-3664
segan@pace.edu
ePortfolios Australia
The ePortfolio world looks to Perth on October 17-18, 2011, for the ePortfolios Australia Conference 2011. Watch out for presentations on Mahara. Mark Drechsler will demonstrate the Mahara assignment submission plugin for Moodle 2.x.
Collecting Mahara presentations
Did you give a presentation about your use of Mahara or development work you have done for it? We would like to know about it. Please add it to the growing list of Mahara presentations. Your mahara.org login gives you edit access on the Mahara wiki.
Did you miss a presentation on Mahara this year? You may find it on the wiki page for the 2011 presentations.
Mahara developments
Update of the Mahara assignment submission plugin for Moodle
The Mahara assignment submission plugin for Moodle is a very popular plugin that is in wide use. It allows instructors to give feedback on a Mahara page from within Moodle. However, it did not work with Moodle 2.x until recently when Catalyst IT, lead Mahara development partner, updated this plugin to Moodle 2 code. Mahara partners NetSpot and Pukunui Technology joined in sponsoring this plugin.
The plugin is available to the community.
Using Launchpad translation system to manage Mahara language packs
If you have collaborated in translating a Mahara language pack in the past, you know it had a rather steep learning curve. Translations were managed directly using git, which meant at least the langpack maintainer had to learn it. It also meant you had to know a bit of PHP, not to break the langpack with syntax errors. Oh, and you had to take care of character encoding and line ending issues.
Now, thanks to the hard work of core developers, langpacks can be translated using the easy and convenient Launchpad translation system. You simply translate strings using web forms. The system even offers translation suggestions for terms used in other projects. And pushing all those changes into the git trees is automatic.
You just need to create a Launchpad account and request to join a translation group, or create a new one if it does not exist. So, what are you waiting for? :-)
Mahara tips and tricks
Managing video files
Pascale Hyboud-Peron, an avid user of MyPortfolio.school.nz and a facilitator for MyPortfolio workshops for language teachers in New Zealand created a guide for managing video files. She not only shows how videos can be embedded into pages, but also how to convert them into a file format that works with Mahara's built-in video player FlowPlayer.
Using the bug and wishlist tracker
For Mahara, bugs are discussed in the forums and when they have been identified as bugs, they are reported in the bug and wishlist tracker. We use Launchpad for that.
Launchpad has a lot of powerful features that can be used to communicate to the developers which bugs or wishlist items are considered important by the community. Otherwise, these decisions are made by the developers. Thus, if you wish to let us know what you think is important, please consider doing the following:
Give bugs / wishlist items more "heat": Log in and click on "This bug affects me"
Add a comment to a bug / wishlist item to clarify the issue at hand or to provide more detailed.
When you report a bug, it is very useful that you explain the issue as precisely as possible. The better the bug report the easier it is for the developers to follow up. If the bug has already been discussed in a Mahara forum, it is good to link back to the forum so that the discussion can be found more easily and taken into consideration during the resolution of the problem.
Here is a work flow diagram with some more information on what makes a good bug report.