Forums
| Mahara Community
Support /
Mahara theme bug in version 17.10.0 and 17.04.2
---
28 November 2017, 22:05
Dear Mahara developers,
I found a theme bug in the  group pages and collections page both in Mahara version 17.10.0 and 17.04.2. This bug will only appear while using the internet explore browser. If there are many pages and collections, system will display the "show more" button. But in internet explore browser, when I click the "show more" button, the system won't take any action. I've checked the code by using the debug plugin as the below screenshot shows.
Would you please help to check this problem? Our teachers are complaining about not able to see more pages.
Thanks a lot.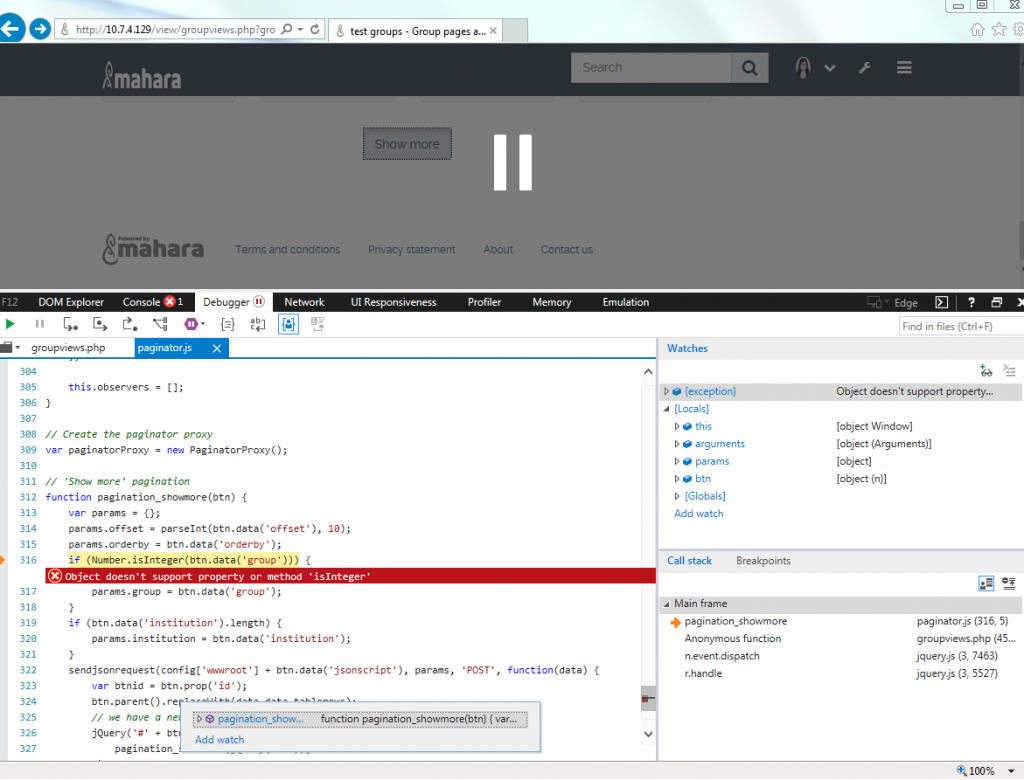 Best wishes,
Lina