Forums
| Mahara Community
Developers /
New Theme - Eyekea
---
Posts: 425
16 November 2015, 4:30 PM
Hello,
here is a Moodle-Mahara pair that match pretty closely. It works great in Moodle 2.7-2.9 and Mahara 15.10.
Link to the themes: https://github.com/dirkca/Eyekea
The themes look pretty nice with actual banners and logos. The round PK in the top right corner could be a 80X80 logo and the 121X600 banner in top left corner could be a nice visual also. Font does not match and some styling would need to be done to complete it. Nevertheless, I thought someone might enjoy a nice IKEA par :)
Btw, 'PK' stands for www.portfoliocommunities.com, a free Mahara site.
Mahara theme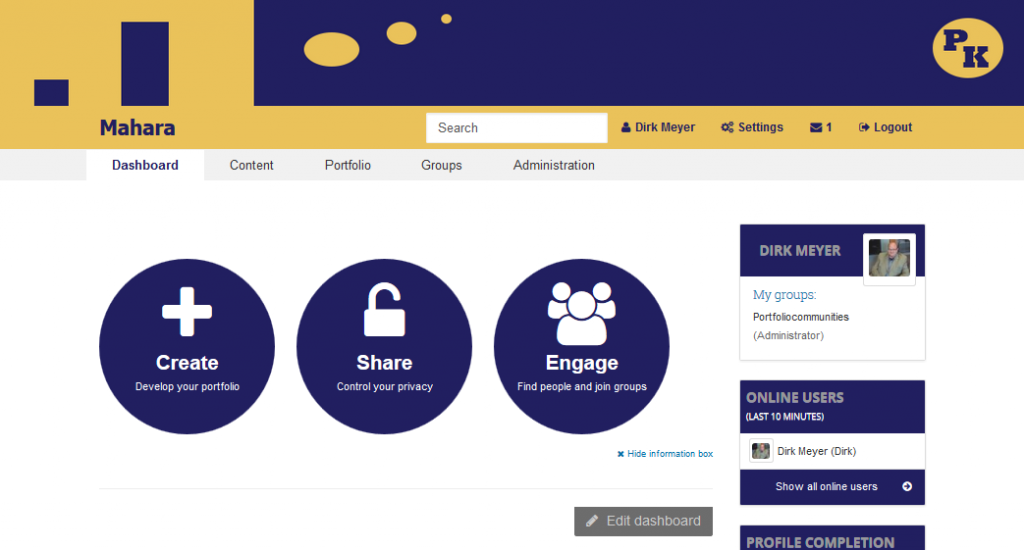 Moodle theme