Forums
| Mahara Community
Support /
Site files access
---

Posts: 84
07 July 2015, 3:19 PM
Hi,
We have just upgraded to the Apirl 2015 version. I have noticed that when using an Image module, it gives any user access to the Site files. Please see the screenshot below: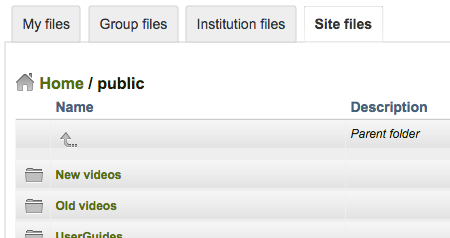 Under the Configure site -> General settings, we've set Access to site files "OFF". Is there any more strict settings so that we can hide the Site files all together from users?
Kind regards,
Shen

Posts: 525
07 July 2015, 4:14 PM
Hi Shen,
If the files are within the 'Public' folder or any of it's subdirectories they now are allowed to be accessed by anyone.
If the site files are outside the 'Public' folder structure they can only be seen by public if the 'Access to site files' switch is set to on.
Hope that clarifies things
Cheers
Robert