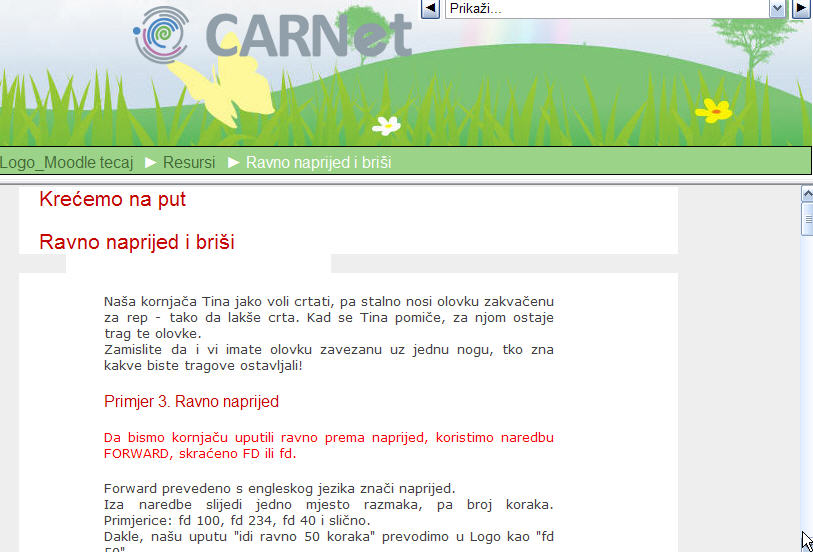 During 2007 Gordana Sokol and I created online educational materials (course) for learning programming in programming language Logo. Those materials contain themes from school curriculum of Informatics for grades 5 and 6.
Programming language Logo is chosen for its simplicity for use and pertinence for children.
The course is awarded with
Comenius EduMedia Seal 2008
.
Course is available on "Nikola Tesla" Croatian national portal for distance learning and Moodle. You can view webct version on
webct.os.carnet.hr
, use username and password gost3.